Internships
FIU's Kimberly Green Latin American and Caribbean Center (LACC) is recognized by the U.S. Department of Education as a National Resource Center on Latin America. In order to foster a greater understanding of the region while providing stellar professional development opportunities, the LACC Internship Consultation Program is a resource for all students to research and explore potential internships, receive high-quality advising, develop important contacts, and gain critical professional experience in the workplace.
Our student internship experiences have been profiled in FIU News! Read first-person accounts here:
My Internship Bringing Sustainable Solutions to Nicaragua
My Internship Viral Mapping Zika
My Internship At the Women's Fund (Raising Awareness About Human Trafficking)
My Internships at Latin America News Digest, State Department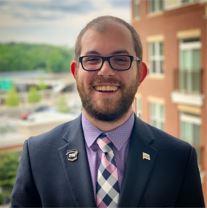 Eric M. Feldman, Associate Director, FIU in DC, serves as the LACC/FIU School of Education Latin American and Caribbean Internship Program Coordinator. Eric offers one-on-one consultations to students to discuss their professional and academic interests, and provides personalized guidance to help them identify and develop exciting opportunities to support their academic and professional growth and ensure future success.
Eric Feldman: efeldman@fiu.edu
This resource is offered in collaboration with FIU in Washington, D.C. Learn more about FIU in DC student programs at http://talentlab.fiu.edu.